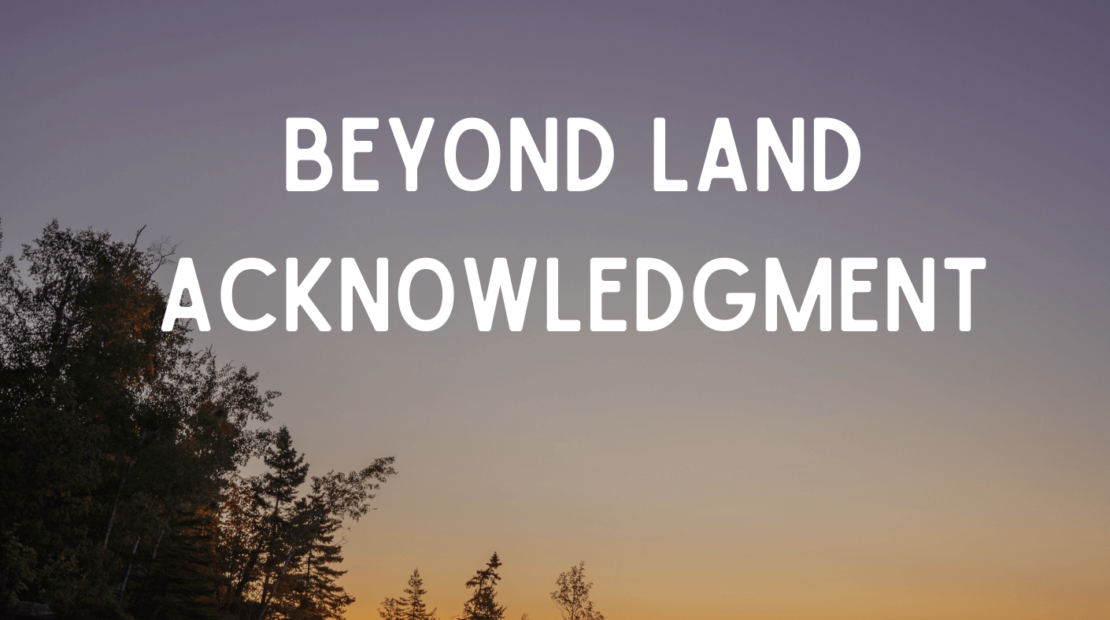 Beyond Land Acknowledgment Series
In fall 2019, we released an online guide to Indigenous land acknowledgment. Since then, we've received hundreds of inquiries from educators, city government officials, churches, businesses, nonprofits, and individuals seeking help on writing their own land acknowledgment statements. We expected that a few people might contact us, but we never envisioned feeling so overwhelmed by such a large volume of requests.
We love that so many folks are interested in acknowledging Indigenous land. This is a great thing! However, we've also seen some areas where our non-Indigenous allies can do better. For example, despite the fact that our guide states, "If you plan to reach out to an Indigenous person or community for help, compensate them fairly," most of the folks who have reached out to our organization have not offered to compensate us for our time.
We've noticed another trend, too. The inquiries we've received focus almost entirely on land acknowledgment verbiage, rather than the all-important action steps for supporting Indigenous communities. Every moment spent agonizing over land acknowledgment wording is time that could be used to actually support Indigenous people. If you're contemplating writing a statement, we encourage you to commit the bulk of your writing time to outlining the concrete ways that you plan to support Indigenous communities into the future. Otherwise, your land acknowledgement statement simply becomes yet another form of "optical allyship."
To encourage a shift from empty words to action, we're launching a new article series focused on strategies for moving beyond land acknowledgment. Each article will outline tips for working in solidarity with Indigenous people and nations. Check out our first article here.