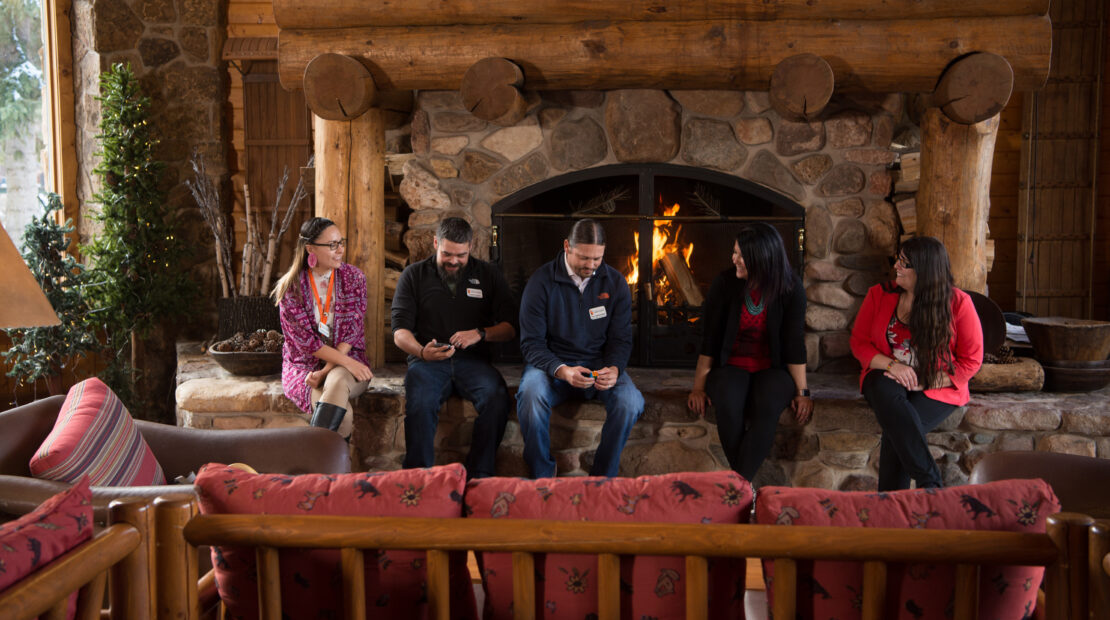 Who We Serve
Who We Serve
Native Governance Center supports grassroots Native changemakers, elected Tribal leaders, and the 23 Native nations that share geography with Mni Sota Makoce, North Dakota, and South Dakota.
We also create educational resources and host community events that are open to all, regardless of geographic location. Our educational programming reaches diverse individuals across the nation and world, each working to be better relatives and accomplices to Indigenous people.
Native Nations of our Region
Disclaimer: Due to technical limitations and ongoing boundary cases, the nation boundaries on this map may not align with those defined by Native nations. If you are looking for official boundaries, confirm directly with the sovereign Native nations.