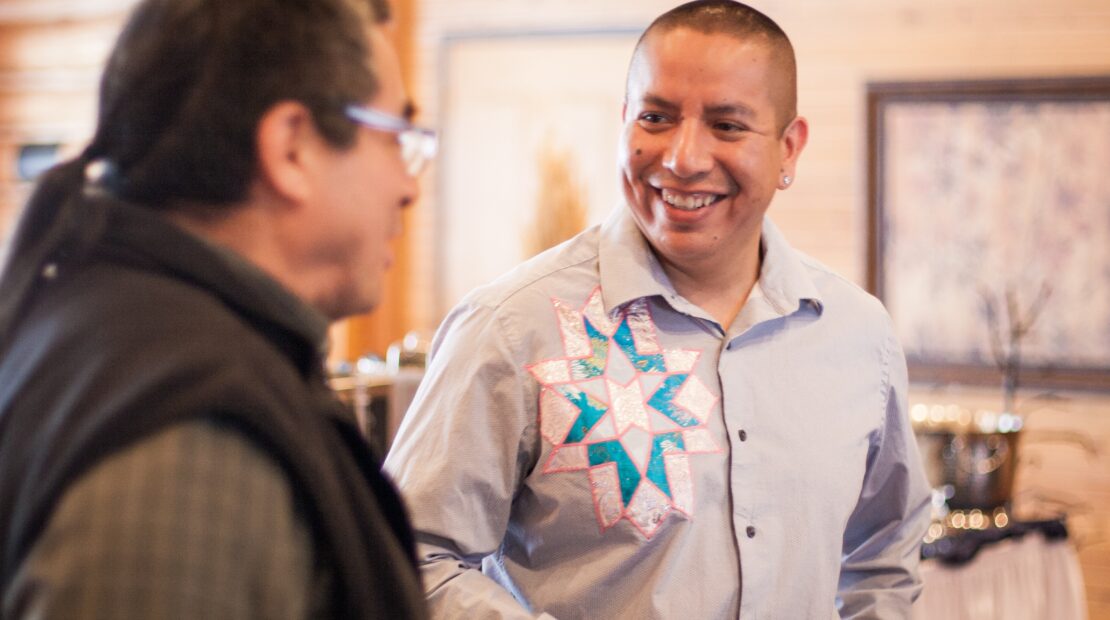 Become a Rebuilder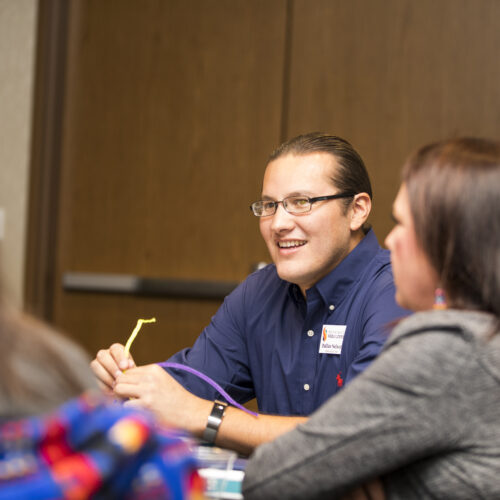 What You'll Learn
Indigenous-led and grounded in Indigenous values, the program helps Rebuilders develop skills around community engagement, movement building, wellness, and Indigenized governance practices. We equip Rebuilders program participants with a Native nation rebuilding framework that they can use to solve problems, strengthen their communities, and jumpstart their leadership journeys.
"Native nation rebuilding" refers to creating Native-run, self-determined programs and governance structures that elevate a Native nation's values and strengths.
During a typical Rebuilders session, you might find yourself:
Touring a Native nation
Learning about Indigenous wealth models
Developing hands-on leadership skills
Solving real-life governance issues
Attending a sunrise mindfulness session
Brainstorming to create an action plan to help your nation
By participating in this program, Rebuilders contribute to the growing network of grassroots Indigenous changemakers committed to rebuilding their nations and helping their communities thrive for the next seven generations.
Native nation rebuilding strengthens Tribal governance at all levels of citizenship and increases nations' capacity for culturally-relevant and sustainable leadership, governance, systems, and policies. It also builds collective power across communities and nations.
Program Structure
Native Nation Rebuilders is a two-year program. New cohorts begin every two years in December. This allows our staff to maximize the experience and opportunities for each cohort and provide additional support during year two to help Rebuilders implement community action plans.
The program covers the costs associated with travel, lodging, and meals for in-person training and program training fees, and materials or supplies.
Year 1
The first year helps participants develop leadership skills and the confidence to identify what Native nation rebuilding looks like (and could look like) in their own communities. During year one, participants are required to:
Complete modules on the following topics: Building self-awareness, nation rebuilding, health and wealth, community and nations of the future, systems and governing relationships, sovereignty as a practice.
Complete workbook activities and case studies.
Participate in live sessions and calls.
Co-lead monthly cohort discussions.
Share reflections and insights.
Complete a year-one report.
Year 2
In year two, we ask participants to implement and demonstrate what they've learned by completing a community action plan. Plans range from short-term to long-term projects that have a tangible positive impact on Tribal citizens and community members. Examples of action plans implemented by Rebuilders include:
Community strategic planning
Creating youth empowerment and leadership programs
Constitutional reform initiatives
Tribal civics and civic engagement projects
Tribal history and administration transition manuals and presentations
Developing culture based programing and more
We also provide participants with one-on-one coaching, cohort networking opportunities, and additional training during year two.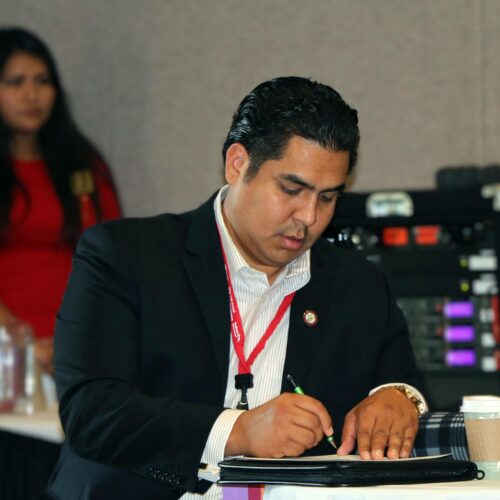 Requirements
Eligibility
To apply to become a Rebuilder, you must meet the following eligibility requirements:
Must be an enrolled member of one of the 23 Native nations that shares geography with Mni Sota Makoce, North Dakota, or South Dakota.
Must currently live in Mni Sota Makoce, North Dakota, South Dakota or one of the 23 Native nations that share that same geography.
Must be at least 25 years of age by the date of the first session.
Must be able to attend all sessions and complete assignments between these sessions.
Must be committed to movement building.
Application Requirements
Native Governance Center will only consider complete applications for the program. A complete application must include the all of the following:
Online application form
A current CV/Resume
Employer Commitment – completed and submitted by your employer
2 Professional Reference- completed and submitted by each reference
Application Process
Online Application
The first step is for you to fill out the online application. We'll ask some basic questions about you – contact information, education, and employment. These help us better understand the demographics of our applicants.
You'll then be asked to complete short essay questions about your thoughts and experiences with individual and community engagement, and Tribal governance knowledge (i.e. what sovereignty is).
When you confirm your commitment to fully participate if you are selected and submit your finished application, we'll send you an email with links for you to send to your two professional references and your employer.
References
In addition to the online application, you must have two professional references submitted in support of your application. These references must be from two non-relatives who are familiar with your values, character, and goals. You may ask your supervisor, coworkers, members of a coalition or committee you are involved in, professors, or people that you have worked with in the past year.
You will receive a link to an online form to send to your references. They each will submit a reference form.
Reference forms must be submitted by the deadline in order for your application to be considered complete. Any forms received after the deadline will not be considered.
Employer Support
You are required to have an employer commitment form for your application. The commitment is for your employer to support you in this effort and to allow you time away from work to attend the sessions. If you are self-employed or not employed (i.e. entrepreneur, consultant, student, unemployed), you may complete this form.
As a program participant, you must make a significant commitment of time and energy of approximately 200+ hours for Native Nation Rebuilding. You are required to participate in all sessions during year one of the program. Year two of the program will look considerably different with one-on-one coaching, full cohort check-ins, and additional training on topics such as virtual facilitation, fundraising, etc.
The Employer Commitment form must be submitted by the deadline in order for your application to be considered complete. Any forms received after the deadline will not be considered.
Application Deadline
In order for your application to be complete and eligible for consideration, all forms must be submitted by the deadline, which will be posted on our applications. Please plan accordingly as exceptions will not be made for incomplete applications after the deadline.
Selection Criteria and Process
A selection committee composed of individuals with expertise in Indigenous governance and leadership will evaluate each Rebuilder candidate according to their commitment to Tribal sovereignty and community, leadership experience, knowledge of the issues facing their nation, and potential to help their nation.