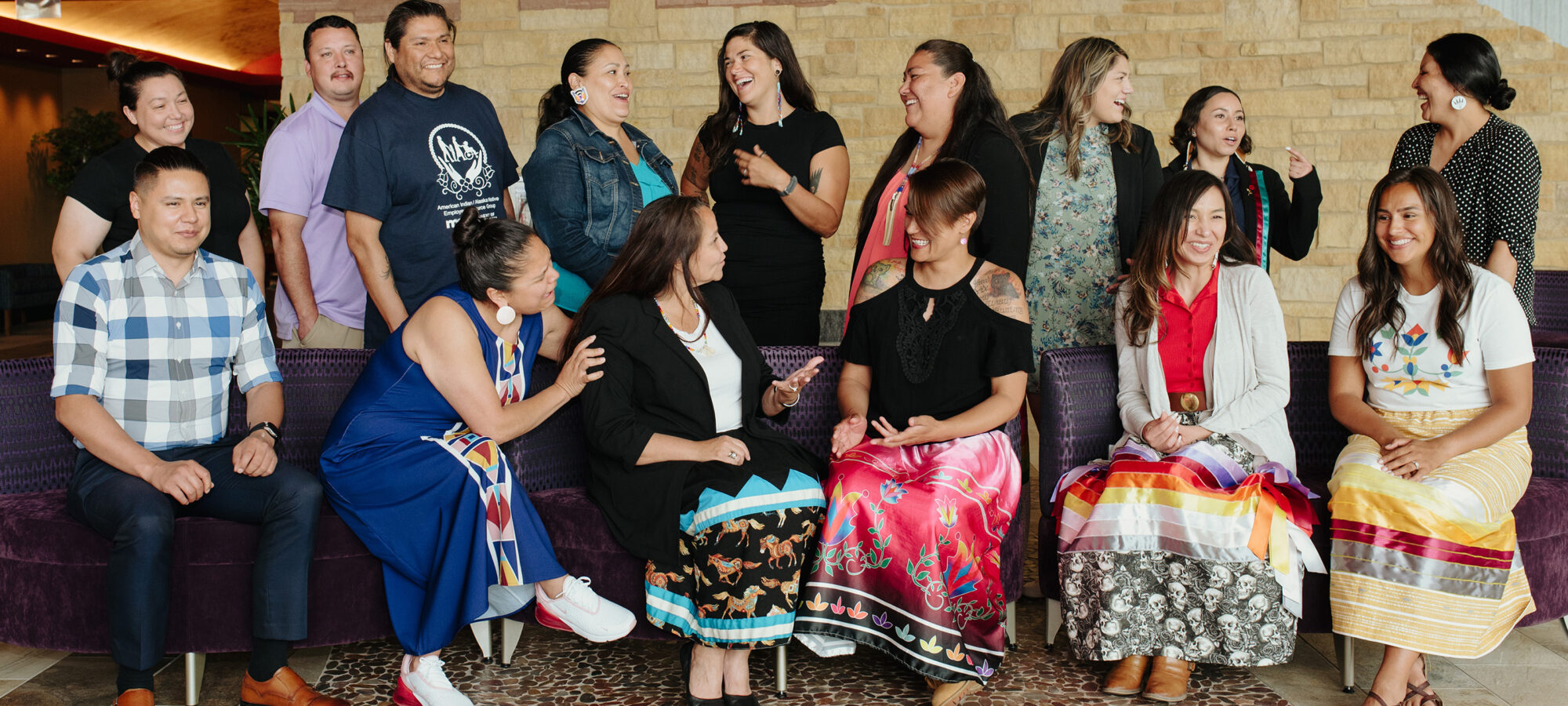 What Participants Learn
Indigenous-led and grounded in Indigenous values, the program helps future Rebuilders develop skills around community engagement, movement building, wellness, and Indigenized governance practices. We equip participants with a Native nation rebuilding framework they can use to solve problems, strengthen their communities, and jumpstart their leadership journeys.
During a typical Rebuilders session, participants might find themselves:
Touring a Native nation
Learning about Indigenous wealth models
Developing leadership skills through interactive lessons
Solving real-life governance issues
Building kinship and new connections with a cohort of peers through planned and optional activities
Learning through hands on experiences – from cultural crafting to medicine walks
Access to resources in support of an action plan
By participating in this program, Rebuilders contribute to the growing network of grassroots Indigenous changemakers committed to rebuilding their nations and helping their communities thrive for the next seven generations.
The first year of the program helps participants develop leadership skills and the confidence to identify what Native nation rebuilding looks like (and could look like) in their own communities. During year one, participants are required to:
Attend and complete all modules with topics such as building self-awareness, nation rebuilding, health and wealth, systems and governing relationships, and sovereignty as a practice
Complete all workbook activities and case studies
Participate in live sessions and calls
Co-lead monthly cohort discussions
Share reflections and insights
Propose and present your community action plan topic
In year two, we ask participants to implement and demonstrate what they've learned by completing a community action plan. Plans range from short-term to long-term projects that have a tangible positive impact on Tribal citizens and community members. Examples of action plans implemented by Rebuilders include:
Community strategic planning
Creating youth empowerment and leadership programs
Constitutional reform initiatives
Tribal civics and civic engagement projects
Tribal history and administration transition manuals and presentations
Developing culture based programing and more
During year two, participants are required to attend at least one quarterly check-in with NGC staff until completion of their community action plan.
We also provide participants with one-on-one coaching, cohort networking opportunities, and additional training during year two, which is optional but encouraged.
Interested in becoming a Rebuilder? Check out the eligibility requirements and application process!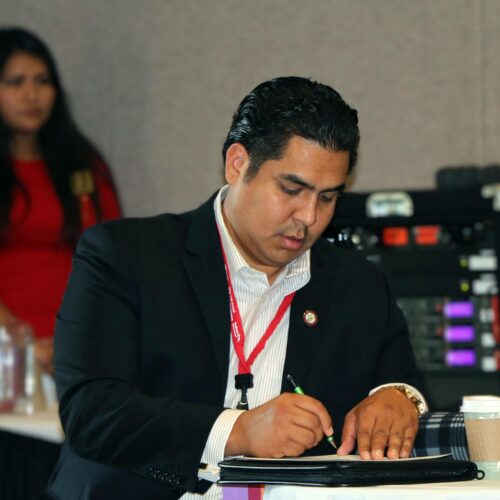 Related
Native nation rebuilding is about using Indigenous knowledge and values to solve modern-day problems in a way that makes sense to the nation.
The Native nation rebuilding framework helps Native nations thrive. In this video, we explain the framework and how to put it into action.