November 1 @ 12:00 am - November 16 @ 11:59 pm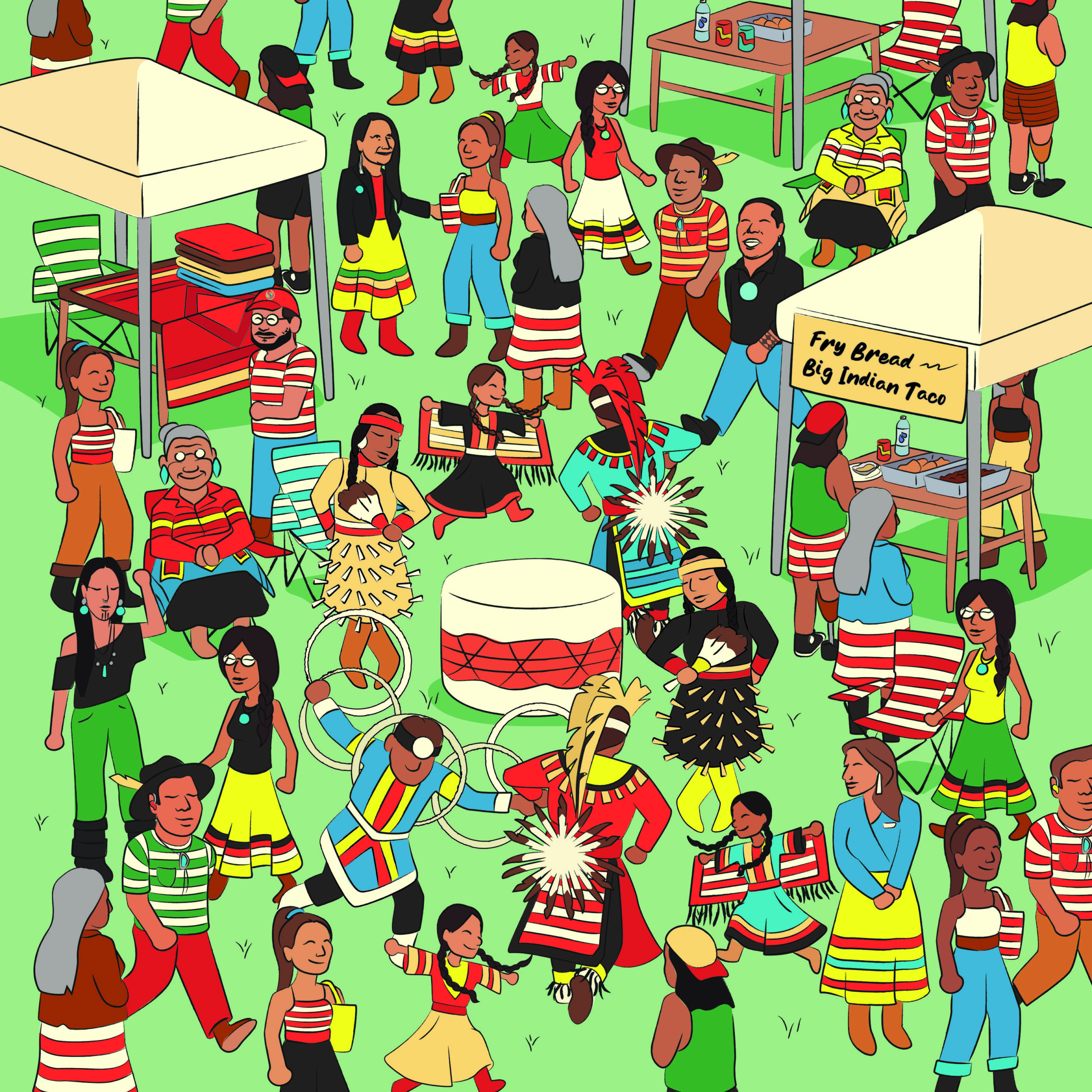 Our Give to the Max Day 2023 theme is "Where's Wayne: A Marvelous Meeting of Relatives." We're putting an Indigenous twist on Where's Waldo and hosting a whirlwind tour showcasing Indigenous innovation!
Each day, we'll feature new examples of sovereignty in action and ask our audience to test their knowledge by guessing where we are. We've set our executive director, Wayne, up with a full Waldo outfit. We're sending him off to various locations around our region. And we have some Waldo lookalikes lined up as well. Follow us on social media to learn about Indigenous leadership during the month of November!
The funds we raise during GTMD are crucial for sustaining our work with grassroots Indigenous leaders. For example, we recently finished recruiting applicants for our next cohort of Native Nation Rebuilders. Our applicant pool is the largest and most diverse we've seen in years. We're about to launch a new Tribal Civics cohort and begin action planning workshops with nations participating in our Indigenous Leaders in Governance program. NGC recently won the Minnesota Council of Nonprofits' Mission Award for Anti-Racism Initiative. And, our new episode of Wings with Wayne featuring Dallas Goldtooth is approaching 100,000 views.
Can we count on you to help us meet our goal of $35,000? Donate here from 11/1/2023-11/16/2023. Reach out to lauren@nativegov.org if you're interested in making a matching gift, serving as a social media ambassador, or hosting your own mini digital fundraiser to support our campaign.
Original artwork created for our campaign by Vikki Claire (Gun Lake Tribe).
Event Resources
Looking for basic information about NGC? Learn about our history, mission, programs, and contact information in a handy one-page format.
Are you interested in appreciating Indigenous culture and avoiding cultural appropriation but feel unsure about where to start?
In our September 27th, 2023 "TikTok and Sovereignty" event, you'll hear from several Indigenous content creators about their real-life experiences using the platform to educate and activate.