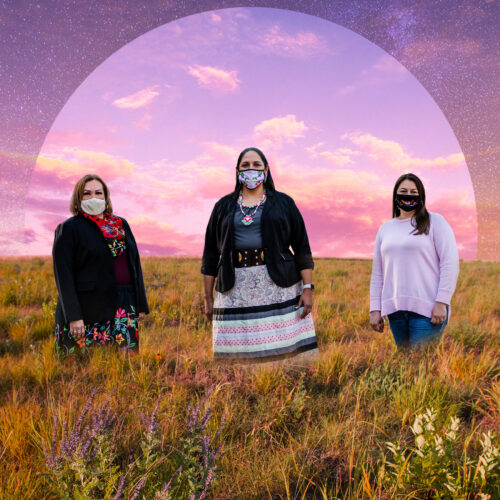 2020 Impact Report
We're pleased to present a report to the community on our work in 2020. For prior years, please see the Reports page. We'd love to hear from you – do you have questions or comments about this year's report? Let us know! You can reach us by email at hello@nativegov.org.
Reflecting on 2020
It's hard to know where to begin when reflecting on the year 2020. We witnessed the emergence of a global pandemic that disproportionately impacts Black, Indigenous, People of Color (BIPOC) communities, including Native nations. We also watched the police continue to enact violence against our Black relatives. We stood in solidarity with the Black Lives Matter movement and the global uprising that began in Minneapolis in May 2020.
The devastating effects of the events in 2020 were not just a case of bad luck. They were—and continue to be—a direct result of the inevitable failure of centuries-old systems rooted in colonization, genocide, slavery, racism, and inequality.
Indigenous people stood strong in 2020, working to rebuild their nations and forging a path toward an Indigenized future. While the year challenged us, it also brought us several victories for Tribal sovereignty. In that spirit, we are excited to present our 2020 impact report, which showcases some of these powerful narratives.
Animated Explainer Video Series
We partnered with our friends at the Minnesota Humanities Center to create animated explainer videos on topics fundamental to our mission:
"What is Tribal Sovereignty?"
"What Do Tribal Governments Do?"
"Why Do Treaties Matter?"
We were honored to work with Marlena Myles (Spirit Lake Dakota, Mohegan, Muscogee), Leah Lemm (Mille Lacs Band of Ojibwe), and callsign51 to develop the video series.