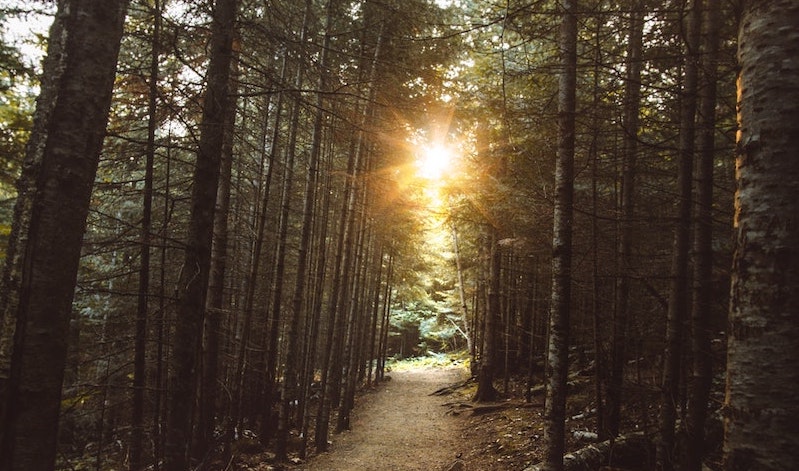 2020: Our Top Sovereignty Highlights
It's hard to know where to begin when reflecting on the year 2020. We witnessed the emergence of a global pandemic that disproportionately impacts Black, Indigenous, People of Color (BIPOC) communities, including Native nations. Elected Tribal leaders acted quickly, putting strategic, creative plans into place to protect their citizens from COVID-19. Our relatives working at the grassroots level organized mask and PPE drives, fed our elders, and taught online language classes. In 2020, we also watched the police continue to enact violence against our Black relatives. We stood in solidarity with the Black Lives Matter movement and the global uprising that began in Minneapolis in May 2020.
While we could attempt to explain the challenges of the year by pointing to a case of bad luck, we know that this simplistic sentiment couldn't be further from the truth. The events of 2020 came about due to inevitable failure of centuries-old systems rooted in colonization, genocide, slavery, racism, and inequality. 
Indigenous people stood strong in 2020, working to rebuild their nations and forging a path toward an Indigenized future. While the year challenged us, it also brought us several victories for Tribal sovereignty. We've identified our top highlights from the year that we're certain will have an impact on Indian Country long into the future.
McGirt v. Oklahoma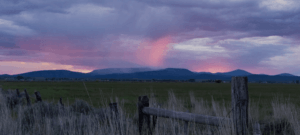 In July 2020, the United States Supreme Court announced its highly anticipated decision on McGirt v. Oklahoma. The Court ruled against the State of Oklahoma's request to disestablish the Muscogee Creek Reservation, confirming that only an act of Congress can undo a treaty (not courts or states).
McGirt v. Oklahoma has been called "one of the most consequential legal victories for Native Americans in decades," an easy addition to our list of the top sovereignty moments from 2020. In addition to affirming that the eastern half of Oklahoma is Native land (19 million acres), the case sets an important precedent for Native nations involved in boundary disputes. Non-Native governments frequently use tactics similar to those employed by the State of Oklahoma in McGirt to challenge the boundaries of Native nations. These governments aim to contest the existence or scope of reservation land. McGirt may demonstrate to non-Tribal governments that they're better off partnering with Native nations than spending millions of dollars fighting against them.
See our full-length article for more on McGirt v. Oklahoma.
Leech Lake Land Return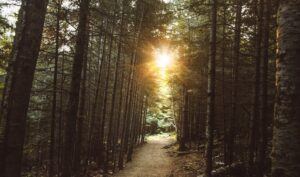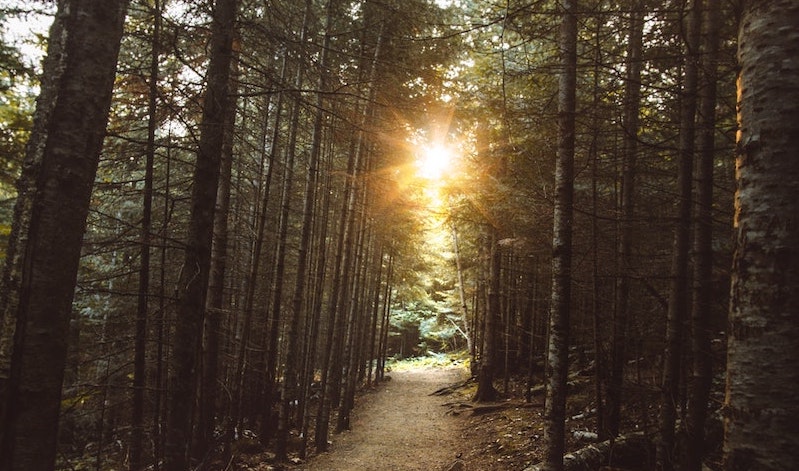 After many years of building partnerships, the Leech Lake Band of Ojibwe succeeded in restoring 11,760 acres of Indigenous land back to their nation. The United States government stole this land from the Leech Lake Band in 1948 when the Bureau of Indian Affairs began selling it without Leech Lake's consent. (This is just one of several instances of theft by non-Native governments of the Leech Lake Band's homelands.)
Leech Lake collaborated with various stakeholder groups–local governments, utilities, and cooperatives–to reach a compromise on the land return. In December 2020, Congress passed legislation certifying the return. This is a major victory; it's an important step toward returning stolen land and affirming Tribal sovereignty.
Mashpee Wampanoag Tribe v. Bernhardt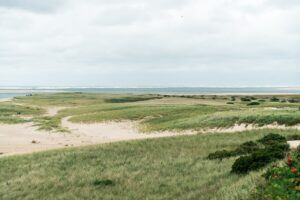 The second of two court cases that made our top sovereignty moments list, Mashpee Wampanoag Tribe v. Bernhardt deals with the Department of the Interior's illegal attempt to disestablish the Mashpee Wampanoag Tribe's reservation. The Department of the Interior (DOI) issued the disestablishment order in March 2020, the first time since the termination era (1940s-1960s) that the federal government has attempted to take a Native nation's homelands out of trust.
The DOI based its disestablishment attempt on a declaration it made in 2018. In this declaration, the DOI stated that the Mashpee Wampanoag Tribe did not qualify as "Indian" because it lacked federal status when the government passed the Indian Reorganization Act in 1934. Luckily, a judge ruled against the DOI in Mashpee Wampanoag Tribe v. Bernhardt, stating that DOI's 2018 declaration and subsequent behavior were "arbitrary, capricious, an abuse of discretion, and contrary to law."
If the judge had instead ruled in favor of the DOI, the Mashpee Wampanoag Tribe could have potentially lost much of what they've developed on their sovereign lands. The nation has worked hard to create a judicial system, police force, language school, and Tribal housing since receiving federal recognition in 2007. Mashpee Wampanoag Tribe v. Bernhardt is important for sovereignty because it demonstrates that a Native nation's federal recognition status can endure the political motives of a presidential administration.
Tribes' response to COVID-19
Throughout the COVID-19 pandemic, Native nations have set an example for sound, future-oriented policy on a local, state, and national level. Native nations have created curfews, stay-at-home orders, call centers, and incident command systems to help slow the spread of the novel coronavirus; these are all examples of sovereignty in action.
In 2020, we profiled five case studies that showcase Native nations' response to COVID-19. For example, the Cheyenne River Sioux Tribe created a series of health and safety checkpoints along federal and state highways that run through its reservation in early April 2020. The checkpoints serve as a form of advanced contact tracing to stop the spread of COVID-19. And, the Grand Portage Band of Lake Superior Chippewa requested that the State of Minnesota temporarily close the state park located on its Tribal lands. They did this to limit outside visitors to the area and keep their citizens safe. These actions and more brought increased visibility to Tribal sovereignty and showcased Native nations' strength. We'll continue to see Native nations leverage their sovereignty to respond to COVID-19 in 2021.
You can read our full set of case studies and learn more about how sovereignty works here.