Healing our future: Indigenous wealth building for seven generations

October 11, 2021 @ 6:00 pm - 7:00 pm

What does an Indigenous approach to wealth look like? How can Indigenous wealth concepts help us heal our future? What are examples of wealth building happening in Indigenous communities?
Join Native Governance Center on Indigenous Peoples' Day 2021 (October 11) from 6:00-7:00 PM CT for our free virtual event, "Healing our future: Indigenous wealth building for seven generations." The event will provide attendees with an overview of Indigenous wealth concepts and a deep dive into how Indigenous people are building wealth in their communities. We'll also explore how Indigenous ideas about wealth can help all of us heal for the next seven generations. The event will feature stories from three Indigenous wealth building leaders: Dallas Nelson, Tasha Peltier, and Dani Pieratos. "Healing our future" is geared toward beginners and open to all: come with your questions!
The event will take place on Zoom; you'll receive an email with Zoom access details after you register for the event. We also plan to broadcast the event live on Facebook: if Zoom tickets sell out, please join us on Facebook.
This event will be closed captioned on Zoom.
Event schedule
6:00 PM: Opening remarks
6:05 PM: Indigenous wealth basics
6:15 PM: Panel discussion
6:45 PM: Audience Q&A
6:55 PM: Closing remarks
7:00 PM: Event concludes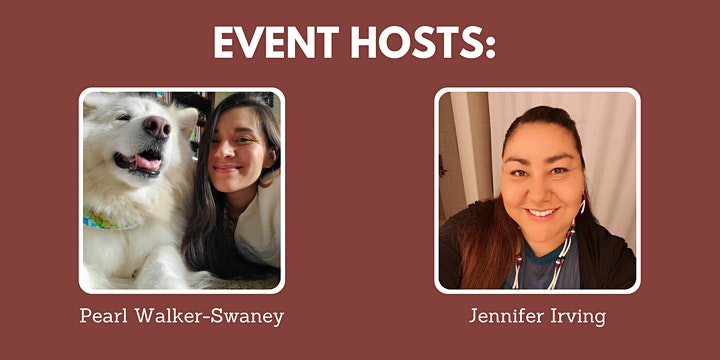 Hosts
Pearl Walker-Swaney (Hunkpapa Lakota and Dakota/White Earth Anishinaabe) and Jennifer Irving (Oglala Lakota) will host the event. Pearl currently serves as a program manager at Native Governance Center. Jennifer is director of grants at Red Cloud Indian School.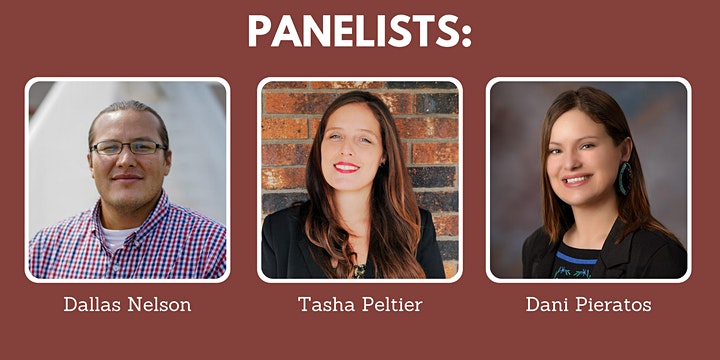 Panelists
Dallas Nelson (Oglala Lakota): Dallas is the director of the Lakota Language Initiative at Thunder Valley CDC, a Native-led organization that works to empower Lakota youth and families. He's passionate about Indigenous language revitalization and learning his Lakota language.
Tasha Peltier (Hunkpapa Lakota): Tasha is co-director of the Mni Wichoni Health Circle, a Native-led organization that strives to promote community health and holistic wellness for the Lakota/Dakota Nation. She's actively pursuing ways to provide culturally relevant approaches to achieving overall health and wellness.
Dani Pieratos (Bois Forte Band of Ojibwe): Dani Pieratos is president of Harvest Nation, a Native women-led company focused on meeting the food sovereignty needs of the Bois Forte Band of Ojibwe and beyond. She is deeply rooted in food and body sovereignty, along with food access.
Sponsors
We are grateful to our event sponsors! Their support makes it possible for us to bring free events to the community.
Event Resources
Looking for basic information about NGC? Learn about our history, mission, programs, and contact information in a handy one-page format.
Are you interested in appreciating Indigenous culture and avoiding cultural appropriation but feel unsure about where to start?
In our September 27th, 2023 "TikTok and Sovereignty" event, you'll hear from several Indigenous content creators about their real-life experiences using the platform to educate and activate.