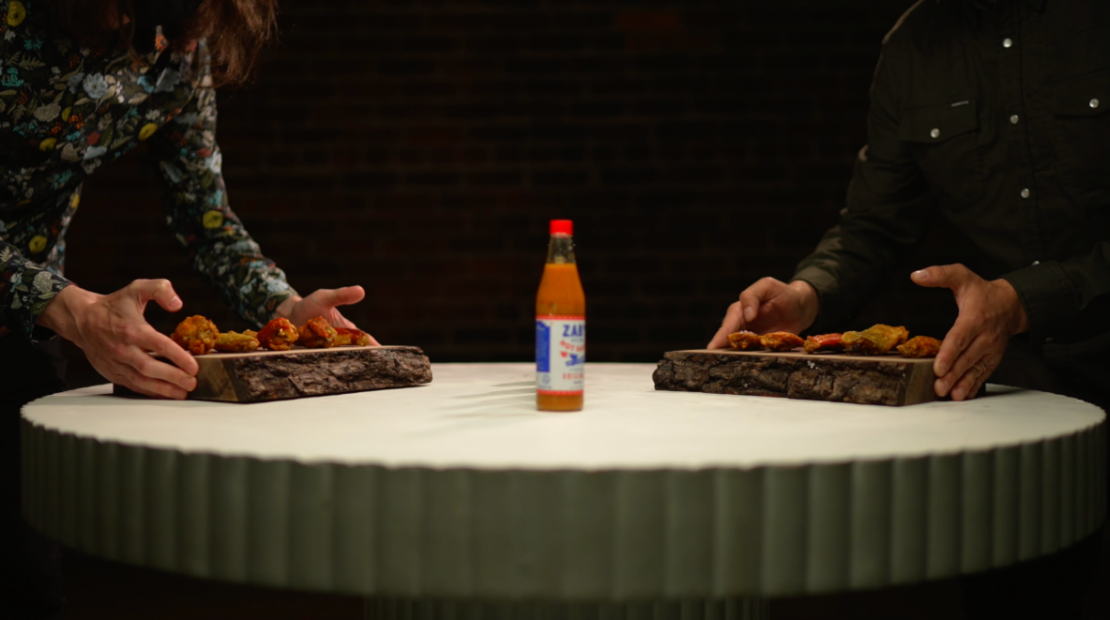 Wings with Wayne Season 2
We're excited to announce the return of Wings with Wayne, the show where sovereignty gets spicy! In each episode, Wayne Ducheneaux II (Cheyenne River Lakota) visits with an Indigenous changemaker to explore what sovereignty means to them. And, true to the show's title, they also enjoy some very hot wings.
One of our organizational values is "embrace fun, unapologetically." The series reflects our belief that laughter is good medicine. We invite you to laugh with us as we explore a variety of important topics impacting Indian Country!
Season 2 episode overview:
Episode 1: Chief of the Mohegan Tribe and United States Treasurer Marilynn Malerba talks with Wayne about what it means to be Treasurer, her approach to Indigenous leadership, and her nation's WNBA team.
Episode 2: Social media star and #LandBack baddie Giiwedin shares stories about taking action, tattoos, and more.
Episode 3: Comedian, organizer, and actor Dallas Goldtooth dares to add extra sauce to our hottest 

wing

 while discussing humble beginnings, community, and comedy
Watch the full set of episodes here. And, if you want to watch our first season, you can do that here. Series produced by VENN Media. Original artwork by Dale Deforest (Diné).