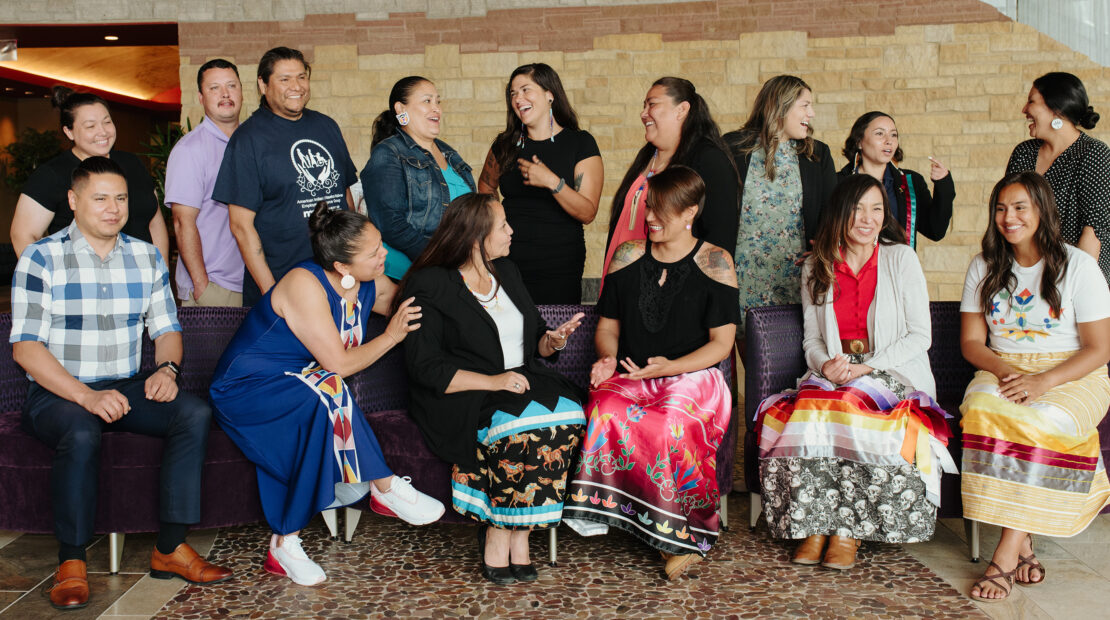 Applications for Cohort 13 now open!
Are you an Indigenous changemaker looking to make a lasting impact on your nation? Or, do you know someone who fits this description?
We're excited to announce that applications are NOW OPEN for Cohort 13 of the Native Nation Rebuilders program!
What is the Rebuilders program? It's a two-year, cohort-based leadership training experience for Indigenous changemakers. The goal of ​the program is to strengthen Native leadership and equip participants with Indigenized tools and frameworks they can use to help rebuild their nations.
Expanded Eligibility
Plus, we are excited to announce new expanded eligibility for Cohort 13! In order to apply, all applicants must be at least 21 years of age and:
An enrolled citizen of one of the 23 Native nations sharing geography with Mni Sota Makoce, North Dakota, or South Dakota.
OR
An enrolled citizen of any federally-recognized Native nation and be currently living and working in Mni Sota Makoce, North Dakota, or South Dakota.
Why Apply?
Indigenous-led and grounded in Indigenous values, the program helps future Rebuilders develop skills around community engagement, movement building, wellness, and Indigenized governance practices. We equip participants with a Native nation rebuilding framework they can use to solve problems, strengthen their communities, and jumpstart their leadership journeys.
As a Rebuilder, you'll get to:
Grow your leadership skills by learning directly from Indigenous knowledge keepers in community.
Expand your network and create lasting connections with fellow Indigenous changemakers through kinship building.
Benefit from customized training, including one-on-one coaching, to help you implement a community action plan.
How to Apply
Interested applicants will need to complete a multi-step application process between now and October 2, 2023 (5:00 PM CT):
Online application form: Applicants will complete an online application form asking for basic demographic information and answers to short essay questions.
Professional references: Applicants will select two professional references to speak to their values, character, and goals.
Employer support: Applicants will complete an employer commitment form that confirms, if employed, that their employer will support their participation in the program. All employment statuses are valid (employed, self-employed, not employed).
Learn more about the process and requirements here: Become a Rebuilder