Michaela Madrid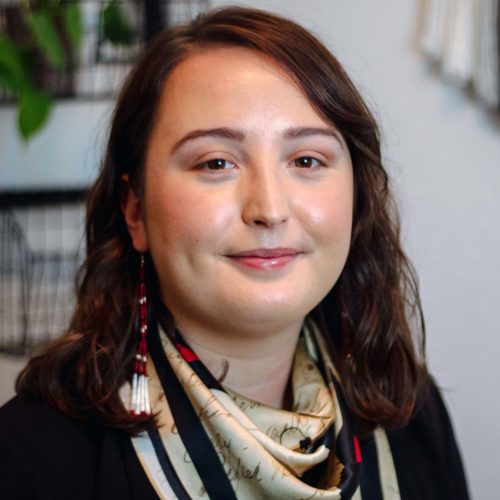 Position

Program Manager - Tribal Governance

Nation

Lower Brule Lakota Sioux

Pronouns

she/her

Email

Phone
Michaela Madrid is passionate about combining traditional cultural values and governance strategies. She's interested in exploring ways to shape policy and institutions to improve the everyday lives of Indigenous people. Michaela values honesty, compassion, humor, sustainability, and community-building. She has a background in project management, policy analysis, and intergovernmental relations; her diverse set of experiences working with federal, intertribal, university, and grassroots stakeholders informs her work. Michaela enjoys working with Native nations to learn about their unique histories, traditions, and treaty rights. She is always dreaming of innovative ways for nations to assert Tribal sovereignty and make decisions that will benefit them for the next seven generations.
3 Things to Know About Me
I enjoy being creative and love bright colors.
An ideal day for me is spent hiking in the Black Hills with my husband and dog.
My Lakota name is wanáȟča wašté, which means Pretty Flower, and was passed down to me by my great grandmother.
Contact Me For
Tribal Finance program
Tribal governance programs and services