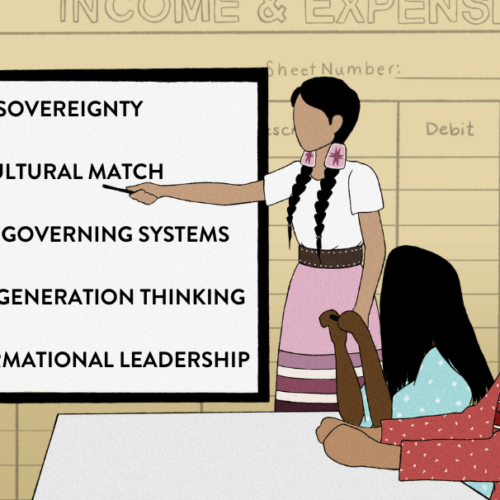 Commitment
Each nation may select up to five participants, including elected officials, finance department leadership, and other relevant staff. We'd like to see nations choose a diverse team and include both elected leaders and staff.
We're asking participating nations to commit to:
Passing a Tribal Resolution in support of participating
Sharing financial data for the initial assessments* (to be kept confidential)
Participating in the full two-year program, including attendance at all convenings
Sharing your experience with peers
Ensuring all participants are fully vaccinated against COVID-19 before in-person convenings
*Our financial assessments help participants identify the current state of their nation's financial systems and their vision for the future of these systems. They also assist them in identifying needs to address during the program.
Native Governance Center will cover all costs related to convening lodging, meals, and supplies for program participants.
2024-2025 Cohort Projected Program Dates and Activities
2023-2024:
Fall 2023: Meet with interested Native nations and outline participant lists
December 2023: Project agreements and nations' participant lists finalized
January-March 2024: Program kickoff
February-May 2024: Tribal Finance assessments
August-December 2024: In-person and virtual convenings
2025:
2025 programming will include continued in-person and virtual convenings, monthly mentor meetings, and the completion of each nation's grant reporting. We'll finalize the content and schedule based on the results of our 2024 program activities and learnings.